Track & Field will be competing in Regionals at Corunna today, 5/17/19, starting at 1:30pm. GO TARTARS!

Open gym this Friday, 5/17/19, 1-4pm. Only $1 to come have some fun and get some exercise!

Prom will be May 9th. Save the date!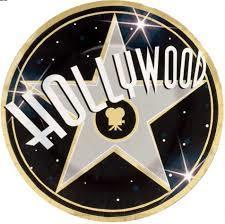 Track & Field results 4/3/19: We competed against Durand and Powers. Durand track meet always give us a windy condition every year. We challenged to beat the weather. There was a lot of growing pains and lots of pains period! We were pleasantly surprised with how well our athletes performed. They were surprised when the coach running long jump knew how to sign! With everything that happened today, I am satisfied with how ready they were to compete! We have a great team and I am excited to see how they progress. Next meet will be on Tuesday April 9 at Byron. PB= Personal Best Boys 100M Jason--13.93 Colin--14.17 PB Morgandavid--14.82 PB Alonso--15.93 PB 200M Jake--29.90 PB Jason--30.31 Morgandavid--31.74 PB Jatoryon-- 34.85 PB 400M Ky'Ren-- 1:06.78 PB Jake--1:12.21 PB Jayce--1:23.39 4x100M Relay Team A Jason, Ky'Ren, Jake and Colin--53.25 Team B Jatoryon, Jayce, Alonso and Morgandavid 1"06.29 Long Jump Ky'Ren-- 14'10" Colin--14' 6.25" PB Jatoryon--10'4" PB Jayce--7' 5.50" Discus Jake--74'5" PB Colin--57'5" Morgandavid--48'3" PB Alonso--33'7" PB Shot Put Alonso-- 21'5" Girls 100M Addison-- 16.18 Khyiana--16.64 Chloe--17.92 Rina--18.24 Violetta--18.36 PB Khadija--24.78 PB 200M Khyiana--35.37 Violetta--38.33 PB Addison--38.37 Rina-- 40.08 Chloe--40.69 PB Khadija-- 1:00.03 PB Long Jump Chloe-- 10'7" PB Addison-- 10'1" Khyiana-- 9'6" Violetta-- 9'5" PB Khadija-- 5'10" PB 4x100M Relay Addison,Violetta, Chloe and Khyiana 1:08.09

MSD is looking for chess boards/pieces to start up a chess club. If you have any that you are willing to donate, please bring them by. Thank you!


Our Track & Field team will be competing in Durand today, 4/3/19 @ 4pm. Come show your support!

Open gym tomorrow, 3/22/19, 1-4pm. Only $1 to have some fun and get some exercise!

Reminder... there will NOT be open gym tomorrow, it has been moved to 3/22/19.

Now that basketball season has officially come to an end, Track will start practicing on March 11th, 4-5:30pm. Letters for students who are interested will be going out soon and the schedule will be posted.

Girls Varsity Basketball, 3/4/19: We ended our season with a tough loss in the district tournament against St. Thomas More Academy, 4-52. Our team lead by Addison Blair with 3 points and Rina Manssora with 1 points. 1Q 2Q 3Q 4Q Final MSD. 3. 0. 1. 0. 4 STMA. 9. 16. 19. 8. 52

Hands waving at SVRS (SORENSON VIDEO RELAY SERVICE)! Many thanks for supporting our PBIS Kick Off by funding our PBIS T-shirts for students and staff! We always appreciate everything you do for Michigan School for the Deaf - MSD Tartars are Respectful, Responsible and Safe!

Varsity girls basketball team will be taking on Bentley (6pm), while the boys will be taking on Faithway (7pm). Both matches today, 2/21/19, are away.

Painting with Kids RSVP is due February 26th, we still have 20 slots open. The event will be held on March 5th, 3:45- 5pm. Sign up before we fill up!

Girls Varsity Basketball, 2/19/19: We played against Valley which was a hard fight for both teams, with good competition. We tried to come back, but they kept finding a way to keep the lead. Our two key players got fouled out, which helped Valley control the last quarter. They beat us 12-26. Our team was lead with Chloe Woggerman, senior, with 8 points 5 rebounds and 1 steal and Addison Blair, senior, with 4 points 5 steals 1 block. Our next game will be on Thursday against Bentley at their court. 1Q. 2Q. 3Q. 4Q. FINAL MSD. 0. 0. 8. 4. 12 Valley. 4. 8. 6. 8. 26

Boys Varsity Basketball, 2/19/19: Tartars prevailed with their first victory over Valley! Boys contended them all the way to overtime with final score of 41 to 39. Jake Zanavich led the team with 16 points and 8 steals. Ky' Ren Johnson registered a double double statistics with 14 points and 14 rebounds. Colin Jones basketed 9 points. They enjoy their first victory in years. We are with 1 win and 13 losses.

Our varsity basketball teams will be traveling to Valley schools today, 2/19/19. Games start at 5:30pm.

New Mexico did so well, we worked hard to catch up but in the end we lost 38-20. The boys' brain can relax now! Everyone had nothing but positive words for our team. We are looking forward to watching the finals!! Thank you all for supporting our Academic Bowl Team!

Whoo hoo what a game! At the end of the second round, Kansas was leading by 2. In the end we fell short 26 to 34. MSD's Academic Bowl Coach Micki Lewis still feels like they won because they did amazing for never competing in academic bowl before. She could not be more proud! Next they play against New Mexico for 5th place. Whichever team wins, will become a wildcard team.