We just had our virtual sports awards ceremony! Varsity basketball- Most Excellent Player: Jake Zanavich Outstanding Defense Player: Japhet Ogu Tartar Award: Lucas Grimm Varsity Cheer- Most Valuable Cheerleader: Olivia Watkins Most Improved Cheerleader: Lisa Rennhack Tartar Award: Khadija Ali Coach Award: Justyce Booth Athlete of the Year: Jake Zanavich
MSD's rock got a makeover! Congratulations class of 2020!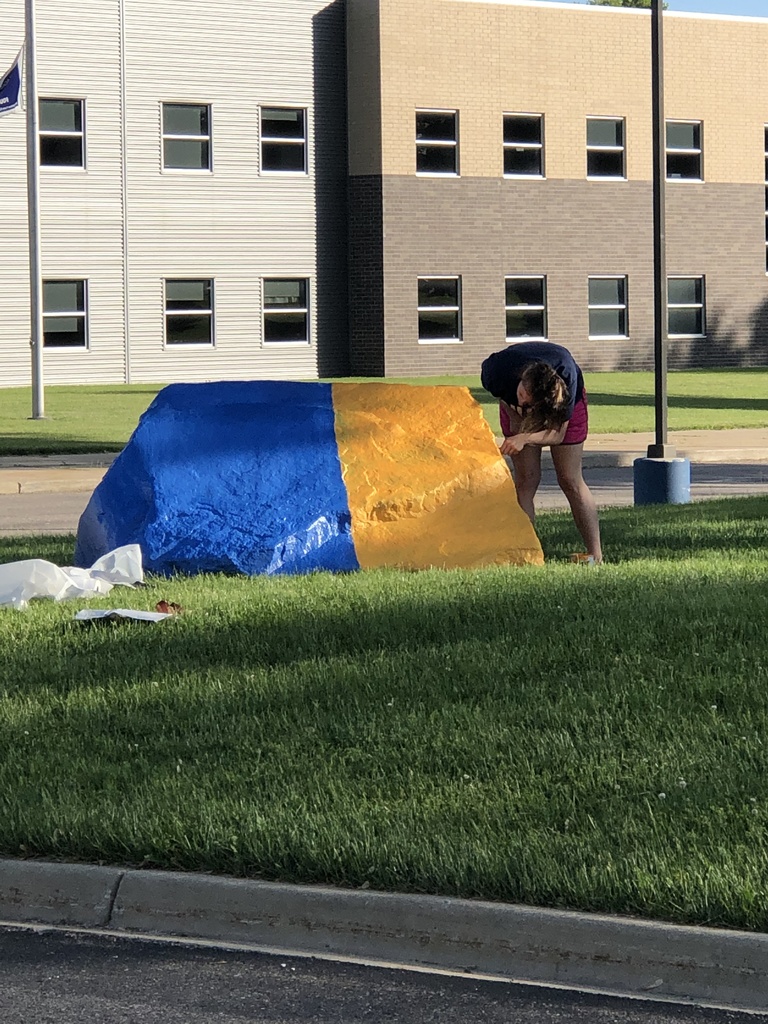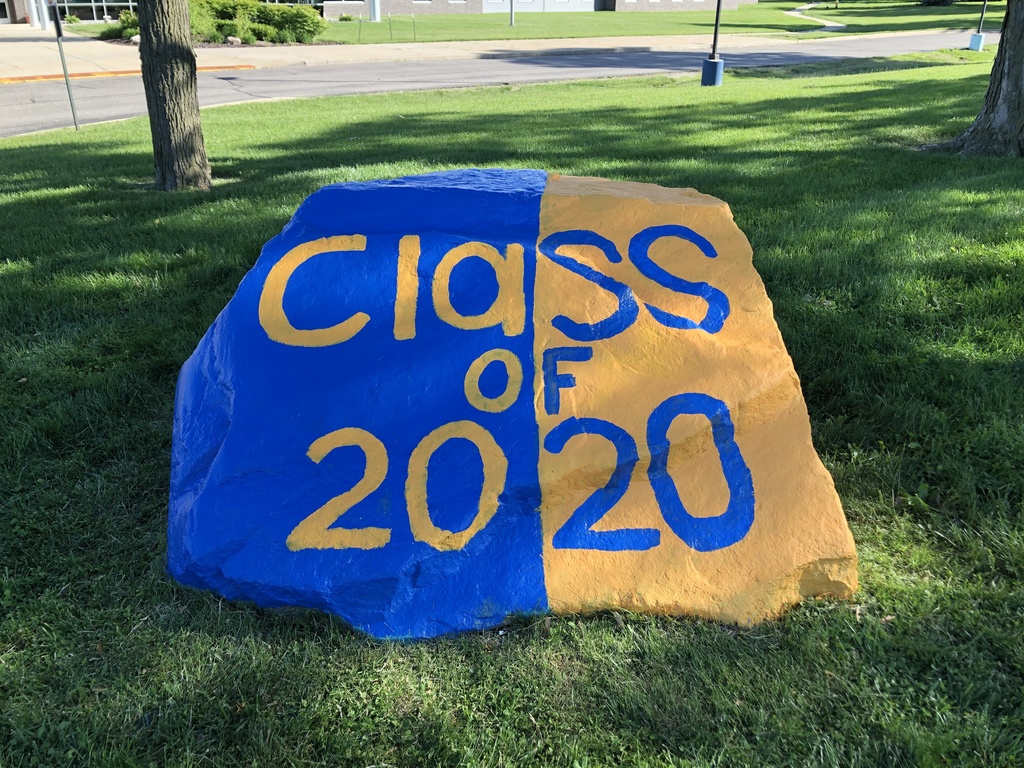 The class of 2021 would like to invite you to join us on Friday, 6/5/2020, at 2pm for MSD's Junior/Senior Virtual Celebration. A link to the video will be shared on MSD's website and FaceBook page on Friday at 2pm (eastern time). Join us for the unveiling and chat with others watching! See you there! Thank you, Class of 2021
Open Gym Info: March 27th is also cancelled. Thank you and see you in April!
Open Gym information: There will be no open gym tomorrow. The next one will be on March 27th. Thank you
Our Varsity basketball team will be playing in districts today, 3/11/20, at 5pm at Genesee High School. GO TARTARS!
Varsity basketball team will be playing in the Districts on Wednesday March 11th, 5 pm @ Genesee High School. (7347 N Genesee Rd, Genesee Charter Township 48437) They will be playing either Genesee Christian or New Standard School. If they win, they will play on Friday 3/13.
There will be no game/scrimmage for the Elementary and Middle School basketball teams due to the weather. Their season has come to an end. Parents Night/Wrap up banquet will be on Thursday March 5th. Thanks!
The bball game tomorrow here for Elementary & Middle School teams will NOT be played against Holly Academy. They cannot come. We will still have the teams play. The event will start at 4:30. Admissions will be free. Concessions will be open. Come and support the Little Tartars!
Varsity Basketball update: Yesterday they played against St. Thomas More Academy at their home turf. Tartars lost 61 to 24. Japhet registering another double double with 10 points and 11 rebounds. This concludes their regular season.
Our varsity basketball team will be playing in Burton today, 2/25/20, at 5:00pm. We'll be playing against St. Thomas More. GO TARTARS!
Varsity Basketball update: Tartars stomped Faithway Christian 52 to 32. Jake Zanavich basketed 20 points, Morgandavid Squires made 16, and Japhet Ogu scored 10. We are 2-16. We have one more game this season- this Tuesday @ St. Thomas More. Districts info will be posted soon.
OPEN gym tomorrow, 2/21/20, 1-4pm. Only $1 to get some exercise, .50 to watch.
Our varsity basketball team has their last home game today, 2/20/20, against Faithway Academy. We'll be recognizing our seniors and their families before game time, which is at 5:30pm. GO TARTARS!
WINTER FEST is today, 2/19/20! Come join us in the gym for some fun games and prizes. Admission and most games are free. Open 6-8pm
Practice is cancelled for the Elementary and Middle School Basketball teams. Varsity basketball will still be going to Austin Catholic tonight.
Varsity Basketball Update: Our Varsity basketball team played against Merritt Academy here at MSD tonight. They stomped the Tartars 69 to 30. They are . now 1-12. Next game is Tuesday at Austin Catholic. Lets go Tartars!