Reminder Today the cast of Snow White and 7 Deaf Dwarfs and volunteers will have its wrap up gathering at 530 Tomorrow-Jr/Sr banquet at 530 Thursday- Varsity sports banquet at 530
PROM 2022 is here! Information has been posted on our website. Please check it out! Email Micki at
lewism@mischooldeaf.org
if you have any questions. Thank you!
First day of track practice is on Tuesday April 5th. It is open to 7th- 12 grad students. Students will meet at Grace McCoy's office after school.  After that, they will always meet in the gym.  Please contact Micki at
Lewism@mischooldeaf.org
if you have any questions. Thank you!

Tomorrow is our first Thursday to have our parade to celebrate our Dive into Reading Month! It's Ocean Day! Wear blue/green colors and bring an ocean stuffed animal!  The Thursday's parade will follow the same method as we had for our Homecoming Spirit Week last week.  It will start at 8:05 AM. Elementary students will march down the second floor. (Starting at high school stairs and ending at the middle school stairs) Everyone will stand outside their door and cheer them on! If you have any questions, feel free to ask!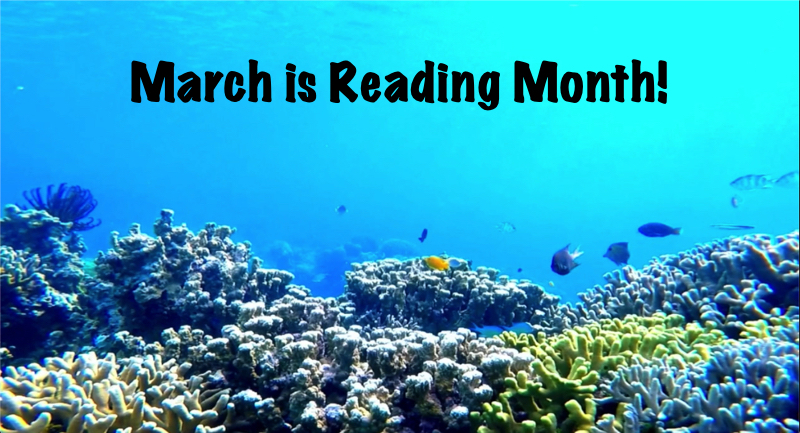 Reminder: the varsity team will be heading to Center Point Christian tomorrow after school to play in a make up game. Their game starts at 5:30. The Academic Bowl team will be playing in their last round robin game tomorrow at 430 pm. Youth basketball team has decided they want to have a gathering tomorrow after school during their regular practice time (330-5) to wrap up their season. Parents/awards night for the youth team will be postponed to another date. I will send information out soon. Thank you!
Our basketball teams are in Ohio now playing against Ohio School for the Deaf. The youth team is playing now. Varsity will start at 5:30. here is the link:
https://youtu.be/FckMADnlg78
Let's go tartars!
Ohio is not coming tomorrow due to the weather. We are trying to reschedule the game. There will not be any games tomorrow. Basketball practice will be from 3:30 to 5 pm for youth and varsity teams. No chess practice tomorrow. Contact Micki Lewis if you have any questions. Thank you
Thursday February 24th is our basketball homecoming! We will be playing against Ohio School for the Deaf. Spirit week starts on Tuesday! Information (spirit week schedule and basketball flyer is posted on our website under documents, check it out! ) Let's go Tartars!
Today's basketball games at St. Thomas More Academy has been canceled. Also there will be no after school activities today. Thank you
Our youth basketball team will be heading to play Eton Academy tonight at 4:30 pm. Lets go Tartars!
The Varsity game tonight here at home has been cancelled. We will let you know when we reschedule it. Thank you
There wont be any Drama practice tomorrow (Monday 2/14) Thank you
Varsity Basketball team will be heading to Merritt tomorrow (2/9) It is a reschedule game from two weeks ago.
Varsity basketball team has a home game at 5:30 pm today (Tuesday) and they are playing against Merritt. We will not open our doors until the youth team finishes their practice at 4:45. Thank you Lets go Tartars!
Hello! Last week we could not give out letters for drama because of the snow storm. The show will be called "Snow white and the 7 Deaf Dwarfs" This is for 3rd grade and up. Drama practice starts tomorrow! This week's schedule is: Monday 2/7- 530-730 Tuesday 2/8- NO PRACTICE Wednesday 2/9- 3:30-5:00 Thursday 2/10- 3:30-5:00 Rosina and Tammy will pass out letters and schedule during practice. If you have any questions, please email them Rosina-
rosina.switras@gmail.com
Tammy-
deliktat@mischooldeaf.org
**If your child is a day student you must contact the front office and let them know that your child is staying . If your child needs to stay in the dorm until practice, you must contact Alvin Shaw to ask if it is possible. Thank you**
The Michigan School for the Deaf will be resume normal school operations tomorrow February 4th. An email was sent earlier in the day to parents and families.
The Michigan School for the Deaf will be closed Wednesday February 2 and Thursday February 3 due to the weather. A decision about Friday February 4 will be made no later than Thursday evening. An email communication was sent home earlier to parents and families.
Due to the hazardous weather coming and us sending students home, the varsity game tonight against CenterPoint Christian has been cancelled. The game will be rescheduled as soon as possible. Thank you
There are no after school activities today, tomorrow and Thursday (February 1, 2 and 3rd) Thank you