The Lady Tartars travelled to Emmett today, 10/18/22, to take on New Life Christian Academy. Practice is paying off and the athletes are starting to understand the game better. They were trying to pass to each other more and play as a team. Jaleah Allen had an amazing game, serving at 100% all while backing up her fellow teammates and playing smart. Hailey Horton got to play in her first game today and was able to get 5 serves over the net. We started out strong, having the lead for a good part of the first set. Kept it up in the second set, but lost our Tartar spirit in the 3rd set, due to their mistakes leading to frustration. MSD lost 0-3; scores were 14-25, 8-25, and 10-25. Our next match is HOME on Thursday, 10/20/22, at 5pm. MSD will be playing Landmark Academy. Fans never disappoint, so come out and support this young team! GO TARTARS!
The Lady Tartars had another home game tonight, 10/11/22, against Center Point Christian Academy. It's tough playing back to back games without a practice in between, but the girls were up for the task. They played hard and in true Tartar fashion, never gave up. All the girls were able to get a little playing time in and the fans were there for support. Phoenix Miller played more aggressively today and was also able to get an ACE. Genna Plouse also got an ACE for the team and had amazing sportsmanship throughout. CPCA had one tough server that we struggled to receive and we gave away too many points with service errors. MSD lost 0-3; scores were 8-25, 12-25, and 7-25. Our next match is on Tuesday, 10/18/22, against New Life Christian Academy in Emmett, MI. Game time is 5pm. LETS GO TARTARS!
The volleyball team has a HOME game today (Tuesday 10/11) at 430 pm. They are playing against CenterPoint Christian Academy (formerly known as Faith). Admission will be 5 dollars. Concessions will be closed again today --- but it will be open the next home game! Come and support the Tartars!
From the coaches: The Lady Tartars had their first home game today, 10/10/22. They played New Life Christian Academy, which was a make-up game. We finally had our full team back together and it felt great! Our serving percentage was back up (100% in set 1 & 3). The girls were trying to pass to each other more, but they struggled to give it back to the other team. Jaleah Allen played aggressively, touching the ball more in this game than she has in the past and getting a personal record for service receiving. Tartars kept their spirit alive and kept fighting, especially with the help of our captain, Lisa Rennhack. MSD lost 0-3; scores were 8-25, 4-25, and 5-25. This young, inexperienced team is going to be the team to beat in a year or two! Our next match is tomorrow, 10/11/22, against Center Point Christian Academy. It's another HOME game, which starts at 4:30pm. LETS GO TARTARS!
Last week Volleyball recaps: The Lady Tartars travelled to Landmark Academy today, 10/4/22, for our first league match. We were down several teammates and starters, which made this match a learning opportunity for our younger players. Many of them were serving in a game for the first time and were extremely nervous. Lisa Rennhack and Selma Allen kept the girls fighting with their spirit and drive. Landmark had great sportsmanship and gave our girls a great experience. End of the match score was 0-3 (2-25, 5-25, 7-25). Our next game is Thursday, 10/6/22, at 5pm at St. Thomas More Christian Academy in Burton. GO TARTARS! The Lady Tartars played St. Thomas More Academy today, 10/6/22. We still had several players out, so it was another great learning experience for our team. Molly Guthrie and Selma Allen, both in 7th grade, had the most touches of the evening. They weren't letting any balls touch the floor without them trying! Without our starting servers, our serving percentage dropped dramatically. MSD lost 0-3. Scores were 2-25, 8-25, 8-25. Our next match is on Monday, 10/10/22, against New Life Christian Academy on our HOME court. Game starts at 5pm. LETS GO TARTARS!
Our 9/27 game has been rescheduled to Monday October 10th at 5 pm! Check out the athletics/volleyball section on the website for our full schedule.
10/1 The Lady Tartars played 2 matches today, 10/1/22, here in Ohio. Our first game of the day we were up against AASD. Our athletes were pumped and ready to play. They showed confidence and spirit and everyone could tell the difference from the first day. In the first set, Maeve Allen led in scoring with 100% serving along with 7 ACES. Tartars racked up 19 points to AASD's 25. Phoenix Miller was receiving at 100% in the second set, which helped the Tartars have the lead for most of the game, but AASD came back and beat us (16-25). Next up, Tartars played OSD. The girls were hungry and tired, and it showed. The 7th graders, Molly Guthrie and Selma Allen, stepped up to the plate, played aggressively, and had the best service receiving on the team. Despite the improvement from the younger players, our athletes became frustrated and gave OSD the win 0-2 (5-25 both sets). This was an amazing experience for our athletes and they are already looking forward to our next game. The Lady Tartars next game is 10/4/22 against Landmark Academy in Kimball Michigan at 5pm. LET'S GO TARTARS!
9/30 The Lady Tartars Varsity Volleyball team travelled to Ohio School for the Deaf for a weekend of games and fun! We had our very first game today, 9/30/22. MSD played against Western Pennsylvania School for the Deaf and went 2 sets. The girls did great, especially for their inexperience and nerves. Our serving practice paid off during the first set as we had 90% serving. Tartars racked up 9 points to their 25. The second set, our nerves started to calm down and the Tartars started to move around a bit more. Nevaeh Johnston got an ACE in the second set, which got them pumped up. Tartars lost the second set 10-25. It was a wonderful first game and these girls are excited for their matches tomorrow. We have 2 matches tomorrow, 10/1/22. We will play at 9am and 11am. Let's go TARTARS!
Our first volleyball game was supposed to be today. However, there is a leak in the gym and we will be postponing our game. There is no game tonight. We will keep you posted when we reschedule our game. Thank you
Reminder Today the cast of Snow White and 7 Deaf Dwarfs and volunteers will have its wrap up gathering at 530 Tomorrow-Jr/Sr banquet at 530 Thursday- Varsity sports banquet at 530
PROM 2022 is here! Information has been posted on our website. Please check it out! Email Micki at
lewism@mischooldeaf.org
if you have any questions. Thank you!
First day of track practice is on Tuesday April 5th. It is open to 7th- 12 grad students. Students will meet at Grace McCoy's office after school.  After that, they will always meet in the gym.  Please contact Micki at
Lewism@mischooldeaf.org
if you have any questions. Thank you!

Tomorrow is our first Thursday to have our parade to celebrate our Dive into Reading Month! It's Ocean Day! Wear blue/green colors and bring an ocean stuffed animal!  The Thursday's parade will follow the same method as we had for our Homecoming Spirit Week last week.  It will start at 8:05 AM. Elementary students will march down the second floor. (Starting at high school stairs and ending at the middle school stairs) Everyone will stand outside their door and cheer them on! If you have any questions, feel free to ask!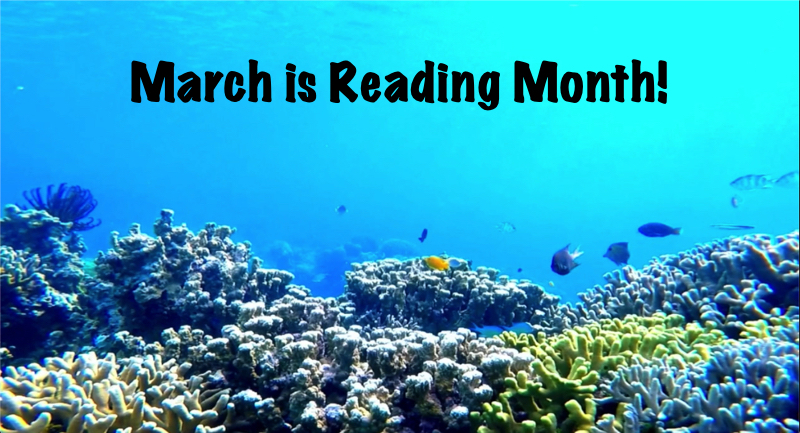 Reminder: the varsity team will be heading to Center Point Christian tomorrow after school to play in a make up game. Their game starts at 5:30. The Academic Bowl team will be playing in their last round robin game tomorrow at 430 pm. Youth basketball team has decided they want to have a gathering tomorrow after school during their regular practice time (330-5) to wrap up their season. Parents/awards night for the youth team will be postponed to another date. I will send information out soon. Thank you!
Our basketball teams are in Ohio now playing against Ohio School for the Deaf. The youth team is playing now. Varsity will start at 5:30. here is the link:
https://youtu.be/FckMADnlg78
Let's go tartars!
Ohio is not coming tomorrow due to the weather. We are trying to reschedule the game. There will not be any games tomorrow. Basketball practice will be from 3:30 to 5 pm for youth and varsity teams. No chess practice tomorrow. Contact Micki Lewis if you have any questions. Thank you
Thursday February 24th is our basketball homecoming! We will be playing against Ohio School for the Deaf. Spirit week starts on Tuesday! Information (spirit week schedule and basketball flyer is posted on our website under documents, check it out! ) Let's go Tartars!
Today's basketball games at St. Thomas More Academy has been canceled. Also there will be no after school activities today. Thank you