Athletes of the Month
Activities
Wednesday, February 06, 2019
Little Tartars Basketball
Ayla Brennan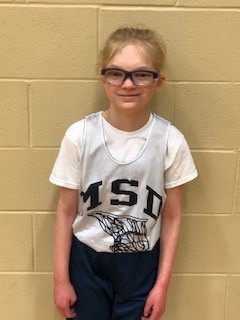 This is Ayla's first year on the team and it has been incredible to see her grow.
Throughout the season Ayla has not given up. She has learned so much about
basketball and herself. If you tell Ayla how she can improve, she works double
time to make it happen. She has no fear on the court and will do whatever she
has to do. Ayla does not complain, she doesn't question things that we do, and
she approaches all that she does with a smile and a positive attitude. It has
been impressive as coaches to see her grow and improve in just a few short
months. We are so excited for her future as an athlete and the things that she
has and will accomplish! Way to go, Ayla!
David Foley

David has really proven to us as coaches this past month that he is very deserving of this recognition. David is one of the most driven and dedicated athletes. At the beginning of the season, you could see that he was very nervous on the court. However, it has been such a journey seeing him grow in himself as a player on and off the court. David has gained so much confidence and continues to have an incredibly positive attitude no matter what. David has improved as a player and you can see that in the points he has been putting on the board. We admire David's commitment to this team and to improving for himself and his teammates. David does anything and everything with no complaints and encourages those around him. We are so proud of how far he has come and for his future!
Varsity Girls Basketball
Chloe Woggerman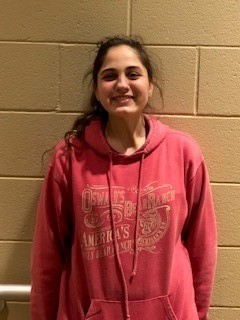 Coaches picked Chloe Woggerman, because she works really hard and is motivated to learn about basketball. She always tries to understand the game better. She pushes her team to play hard and she supports them on and off the court. Chloe keeps the team together and helps keep their heads high. She does well in school and has become a voice for this team.
Varsity Boys Basketball
Jake Zanavich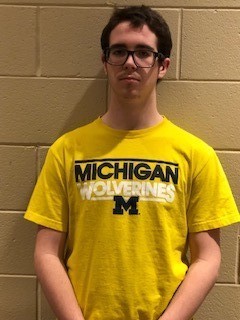 Jake Zanavich is the student athlete of the month. He has shown great dedication to the team on and out of court by working hard, improving his skills, and by quitting drinking pop. He is the top scorer on the team in the month of January, proof that hard work pays off!
Cheer/Spirit Squad
Olivia Watkins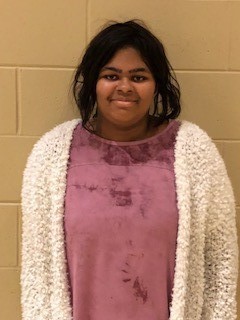 The Michigan School for the Deaf is pleased to announce that the MSD-Cheerleading Athlete of the Month for January 2019 is Olivia Watkins. Olivia is a 9th grade student at MSD. This is her first year on the squad. These past three months, Olivia has showed up to practice and games prepared. She shows up on time and ready to participate as a Tartar. She has shown positive attitude and commitment within the squad. It is clear that she practices the chants and dances at home. At every game, she is 100% focused in the game and shows full Tartar spirit! Way to go, Olivia!