EDIT MAIN
At Michigan School for the Deaf, transition planning involves the following key areas:
Student Focused Planning
IEP Development in collaboration with the student, family and staff
EDP development and annual revisions/updates
Data collection to determine student strengths, needs, preferences and career interests
Student/parent participation/input
Student Development
Establish and oversee transitions for students in grades 7 - 12
career and vocational exploration/development
assessment
Family Involvement
establish and maintain effective working relationships with students/parents/guardians
provide resources/links/information to families
Agency/Organization Collaborations
establish collaborative relationships with MRS offices
identify and facilitate post-high school supports, services and/or programs
IDEA (INDIVIDUALS WITH DISABILITY EDUCATION ACT), THE FEDERAL LAW AND MARSE (MICHIGAN ADMINISTRATIVE RULES FOR SPECIAL EDUCATION) DEFINES TRANSITION SERVICES AS:
Is designed to be within results-oriented process, that is focused on improving the academic and functional achievement of the child with a disability to facilitate that child's movement from school to post-school activities, including postsecondary education, vocational education, integrated employment (including supported employment); coutinuing and adult education, adult services, independent living, or community participation.
Is based on the individual child's needs, taking into account the child's strengths, preferences, and interests.
Includes instruction, related services, community experiences, the development of employment and other post-school adult living objectives, and if appropriate, acquisition of daily living skills and functional vocational evaluation.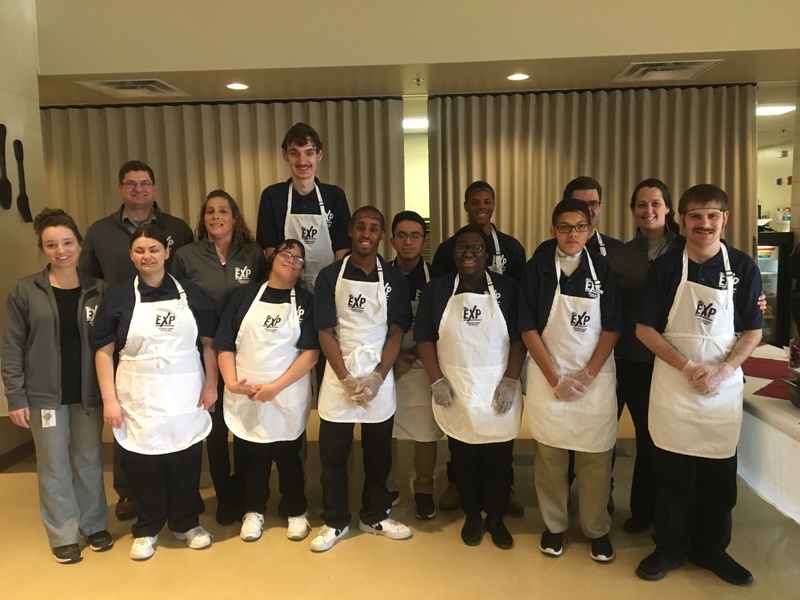 A Picture of the EXP Team